Itac Trasporti is committed to pursuing quality, seeking continuous improvement in the way of operating, ensuring the highest level of competence and updating in the performance of our activities and maintaining constant attention to detail in every phase of the work, using resources in the way more efficient.
Social, environmental and safety responsibility
Itac Trasporti is committed to conducting its activities as responsible members of civil society, contributing to the progress of local communities, in accordance with the primary role of the company. Itac Trasporti undertakes to operate in a safe and responsible manner and to promote the reduction of the impact of company activities on the environment.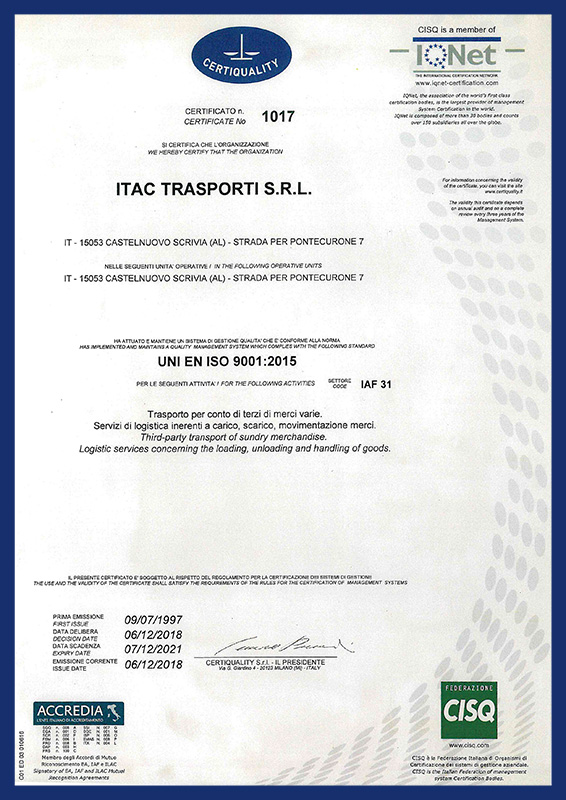 Itac Trasporti is constantly committed to instilling trust in all interested parties in the credibility of its company and in the evaluation in general, to our customers, authorities, non-governmental organizations, consumers and the community in general.
Itac Trasporti is committed to promoting the professional and managerial development of the People who work within the organization, motivating and recognizing the contribution of all in line with the organizational behaviors promoted: customer orientation, result orientation, innovation, reliability, spirit of initiative, interpersonal skills and collaboration.